Annual Ridge at Harvest Lane Parade of Lights
What is the Harvest Lane Parade of Lights?
Instead of driving across town to visit other beautifully decorated neighborhoods during the holiday season, we thought we'd just encourage everyone in Harvest Lane to make the neighborhood sparkle so we can appreciate our own community. As of December 13th, the neighborhood looks fantastic! Kudos everyone!!!
Can I submit photos of my house?
Absolutely! All you have to do is send me an e-mail with a photo & address of your house (lit up of course) and I will post your photos on this website as well as the Harvest Lane Community Facebook page so everyone can enjoy the pictures.
Where can I vote for "Best Decorated Home in Harvest Lane?"
In 2009, we ran into issues with non-residents "stuffing the ballot boxes". Additionally, we heard back from several neighbors that said they didn't like having a "competition", so this year we're just encouraging everyone to decorate and enjoy the beauty of the neighborhood.
Mark Your Calendar - Holiday Gathering on December 18th
Lori & I have enjoy hosting the annual 4th of July Parades, so we thought it would be a wonderful time to get our neighbors together during the holidays. Please plan to join us on this coming holiday season for some Irish coffee, hot cocoa, hot apple cider, holiday cookies & special treats for everyone who still "believes". Nothing fancy, just tables, chairs and patio heaters setup in our garage like last year. Bring the kids & visit with your neighbors!
Holiday Caroling?
Many residents have expressed a desire to go Caroling around the neighborhood. If you're interested in organizing or participating, please contact Anthony at (303) 520-3179
Question or Comments?
Please contact Anthony at (303) 520-3179

Wishing everyone a safe, happy & healthy holiday season!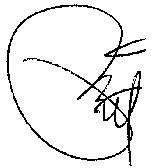 Thanks to all of our neighbors who participated in the making the community sparkle throughout the holidays! It was good seeing everyone at the get-together in 2009 and Lori & I look forward to seeing you again in 2014. Congratulations to the Leiker's & Milne's for being voted "Best Decorated" homes at Harvest Lane.
Voted "Best Decorated" Homes
1st Place Winner
Dave & Deb Leiker
12178 W. 75th Lane

[CLICK THUMBNAILS FOR LARGER IMAGE]

Runner-up
Jim & Julie Milne
11975 W. 75th Place

[CLICK THUMBNAILS FOR LARGER IMAGE]
>> RETURN TO THE HARVEST LANE HOMEPAGE

© 2005-2019 ▪ RIDGEATHARVESTLANE.COM | HARVESTLANENEWS.COM ▪ ALL RIGHTS RESERVED
Anthony Rael is a Licensed Colorado Real Estate Broker
Harvest Lane Homes & Ridge at Harvest Lane Website Sponsored By:
Anthony 'Ants' Rael, Expert Arvada Real Estate Agent with RE/MAX Alliance
Your Harvest Lane Neighbor & REALTOR®
AnthonyRael.REALTOR | HomesInColorado.info | SearchHomesInDenver.com | HomesForSaleDenverColorado.com